TABLE OF CONTENTS
1. New Region: Eastern China
2. Gameplay Update
3. Gateway Merger
---
New Region: Eastern China
Your story begins with Chief Tatamo of Leafre - he beckons you to help him find a fellow halfling by the name of Tomo
Quest Name: Looking for Tomo (accessible via the NPC Chief Tatamo in Leafre town or via the Lightbulb Icon Notifier at the left side of the screen) Level Requirement: Level 140+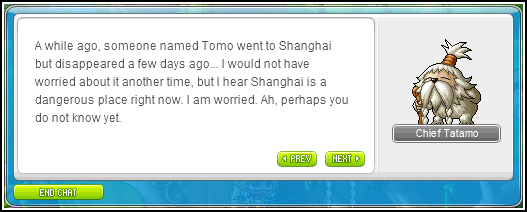 Getting to Eastern China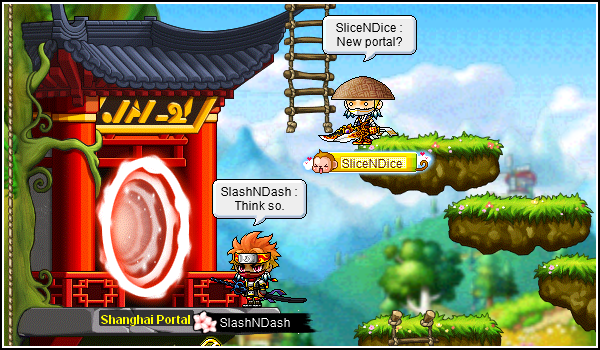 • Travel to Six Path Crossway on Victoria Island • In the middle of the map area, there is a Shanghai Portal • Clicking on the Portal will send you into the Eastern China region
---
Places of Interest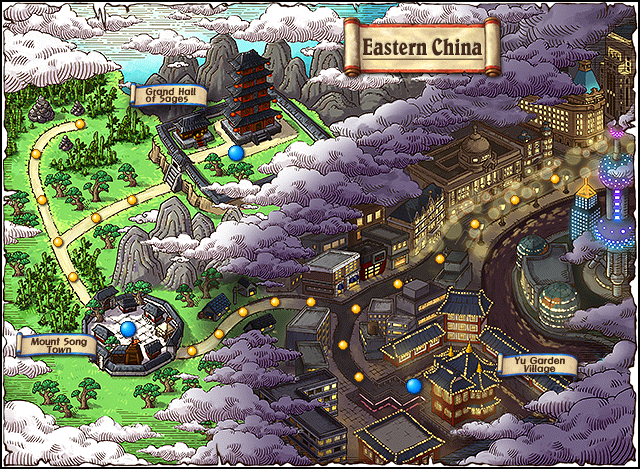 Yu Garden Village
Your quest to look for Tomo will lead you to the Sleepless Shanghai region. Enshrouded in a blanket of darkness, night seems to be forever in this area. The presence of a lingering curse can be felt as you make your way to the Yu Garden Village.
Daily Quest Bulletin System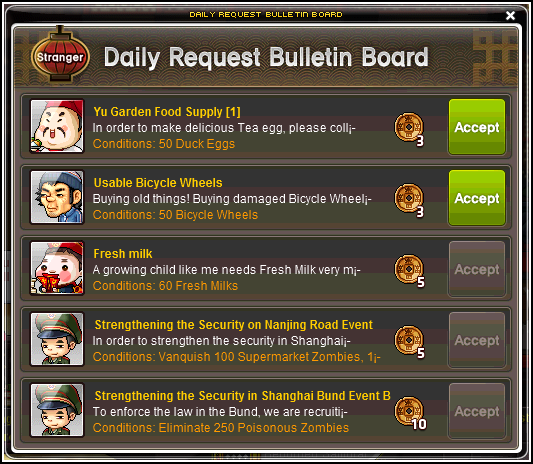 Upon completing the first quest in Yu Garden Village, you will be able to access the Daily Quest Bulletin board, which rewards you with Yu Garden Coins. The tasks in the board refreshes on a daily basis, so keep coming back every day to collect more coins.
To be able to clear more tasks, you need to build more trust from the people of Yu Garden Village by completing their personal tasks and quests.
Yu Garden Coins
The coins obtained here can be used for the following:
• Black Market Merchants
- Black Market Merchants will appear in town at only specific timings and will sell a variety of items at random depending on the stock that they have on that day itself - A new accessory set, The Golden Flower Set is available via these merchants.
• Lingling, the Fortune Teller
- Look for NPC Lingling, and let him read your fortune - Seeking out his wisdom will grant you a temporary buff, in exchange for 1x Yu Garden Coin - Your fortune can be read once a day
Mount Song Town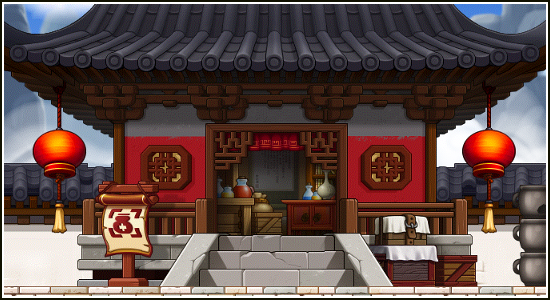 A peaceful village tucked away within the Mount Song region, has also recently experienced a disturbance in the nearby Shaolin Monastery region. An Elder in the village is seeking out brave adventurers to help him discover what lies within the paranormal activity has befallen the monastery.
Shaolin Monastery, Theme Dungeon
At the request of the Elder from Mount Song Town, you travel to the monastery to seek out the monks that inhabit the area. In your journey you will discover the Grand Hall of Sages and learn about the secrets archived within the Library of Sutras.
Meanwhile, a new boss content has been added: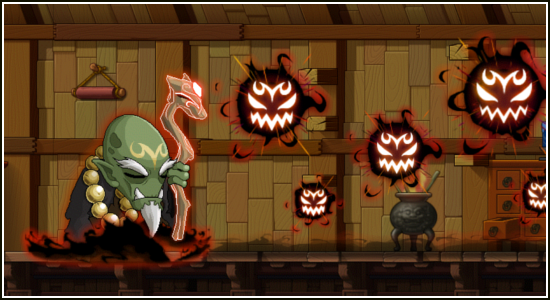 Shaolin Boss
---
Gameplay Update
Elite Monster System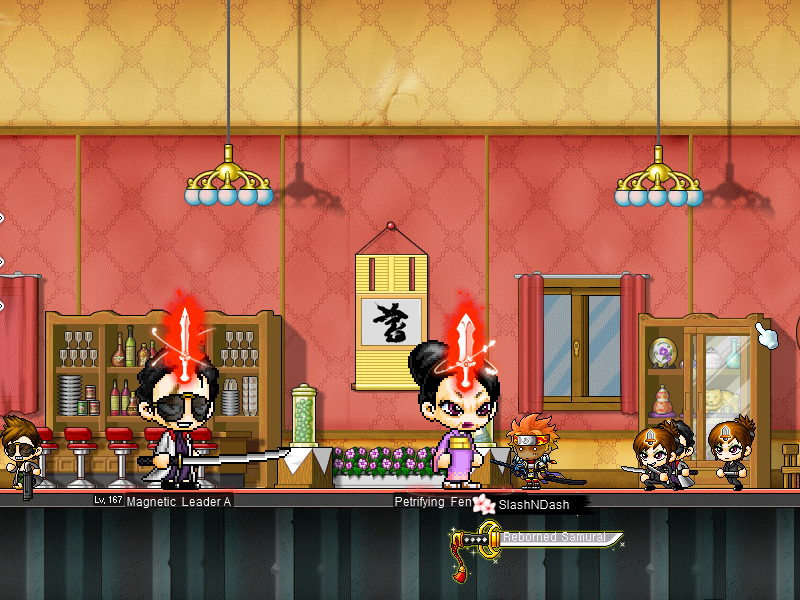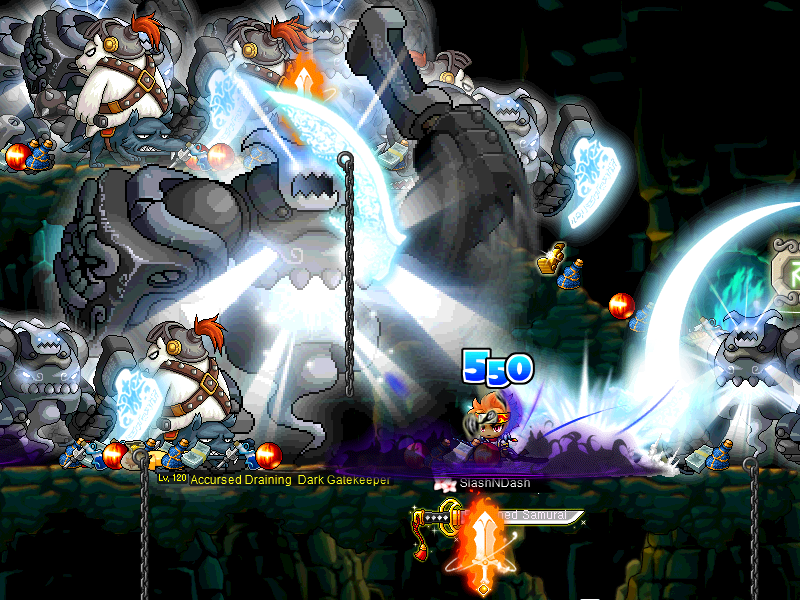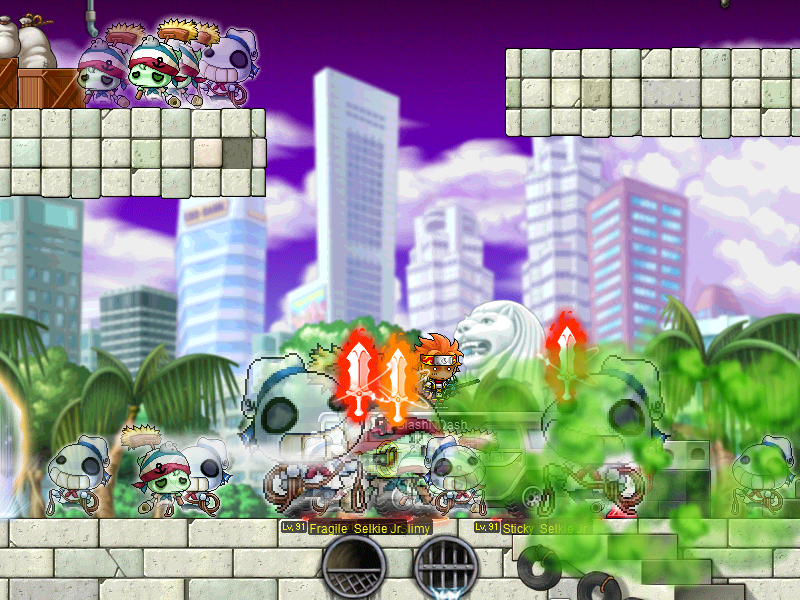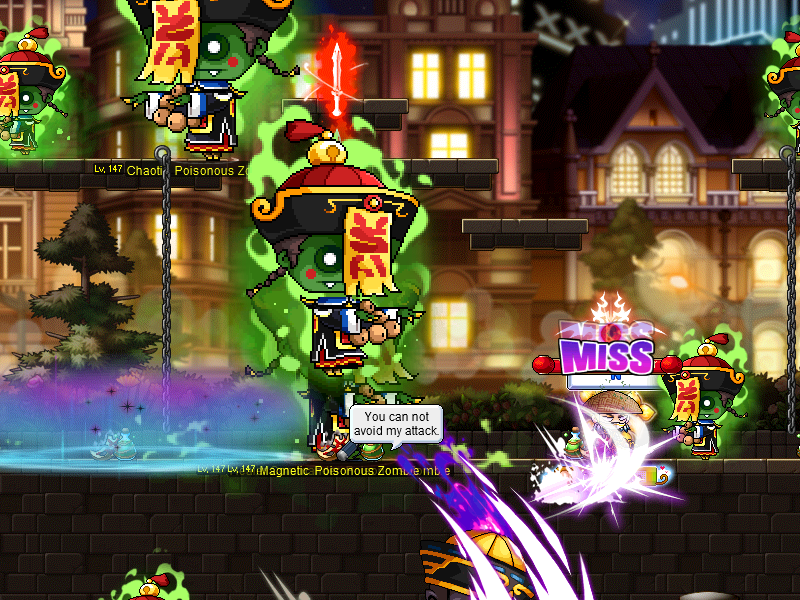 click to enlarge
Elite monsters will now appear in regions outside of Maple World, be wary when you're at your favourite spots!
---
Gateway Merger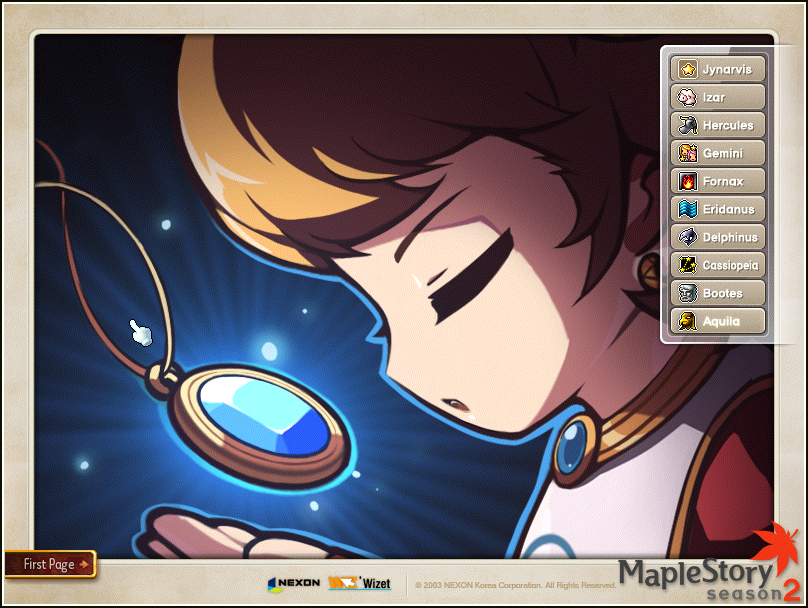 All worlds will now be unified under one gateway! More details can be found in the following link:
http://www.maplesea.com/news/view/gateway_merger
---
---