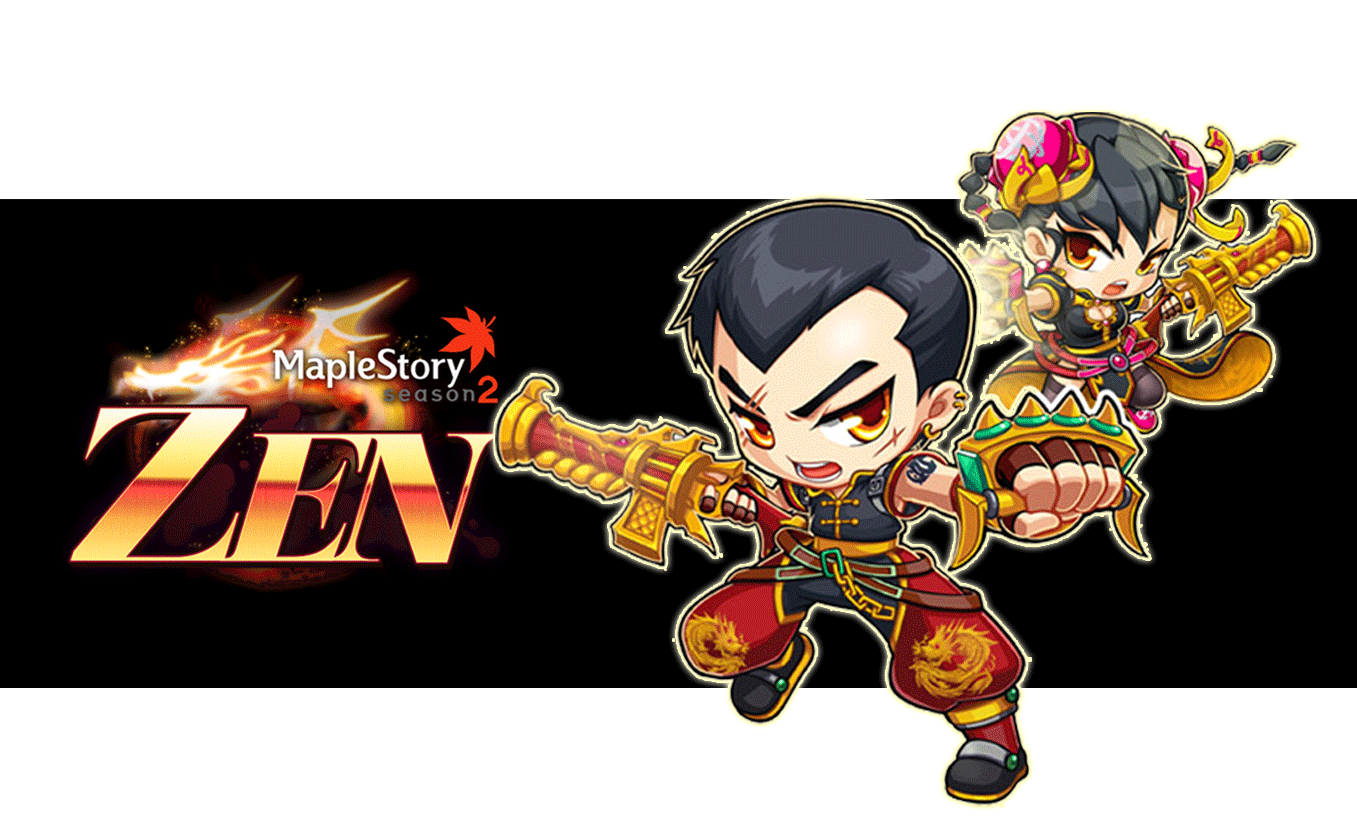 Let us welcome the return of ZEN to MapleSEA, this time faster and stronger, and he will stop at nothing to fight against the evil Emperor of Darkness to avenge his father's death.

This Patch notes will cover the following :

• Revamped Content : ZEN
• Seasonal Content : Half Root Abyss (30/07/2014 ~ 0900hrs 20/09/2014)
• Seasonal Content : Maple High School (0900hrs 20/08/2014 ~ 2359hrs 30/09/2014)
• Seasonal Content : Giant Mushroom Crusade (0900hrs 20/08/2014 ~ 2359hrs 02/09/2014)
• Game Changes and Bug Fixes
• Guide to downloading and patching MapleSEA

For Event Notes, please visit this link instead.
For Cash Shop Updates, please visit this link.



---
ZEN

: The Return
Storyline
ZEN
is the child of Zhi Jun, the Commander of the Hongwu Troupe. Having great expertise in the martial arts, Commander Zhi Jun was responsible for protecting the safety of the Sunyao Emperor.
The story begins from an ordinary training day for
ZEN
.
ZEN
was training very hard, hoping that one day he would be as powerful as his father. Zhi Zun assigned his trusty assistant, Suha, to train
ZEN
.
After a long period of training,
ZEN
returned home thinking that his skills had improved significantly. However, he could not find any signs of Suha nor the Commander at home. At that instant moment of his panic, Suha appeared with serious injuries.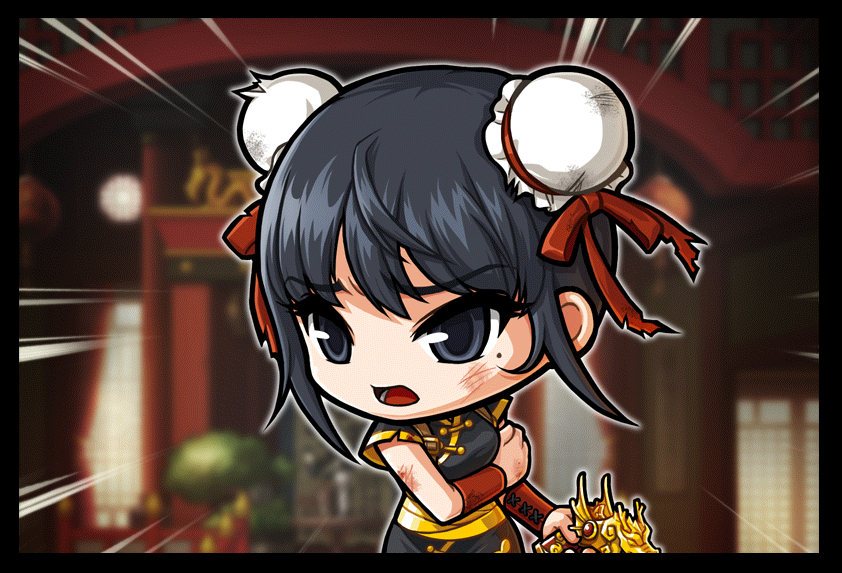 Suha did not tell
ZEN
what had happened but asked him to hide immediately, but all
ZEN
could think about was his father and rushed out to look for him. Once outside, he discovered that the Palace was in total chaos. Suddenly, he heard sounds of a huge fight in the distance, and ran toward the source, thinking that his father would be there.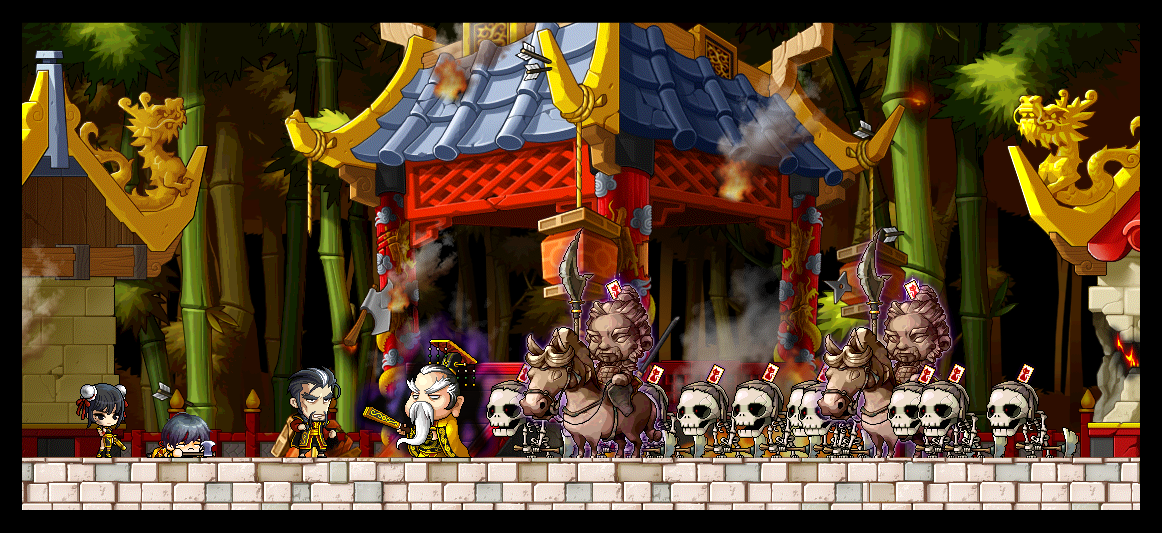 Upon reaching the scene of combat,
ZEN
saw his father fighting a figure that looked like the Emperor. The Emperor seemed like he was being controlled by an unknown dark force. Realizing that Commander Zhi Jun was too powerful for him, the Emperor thought that
ZEN
would be a better target instead. Seeing that his son's life was in danger, Zhi Jun used himself to shield
ZEN
from the Emperor's attack.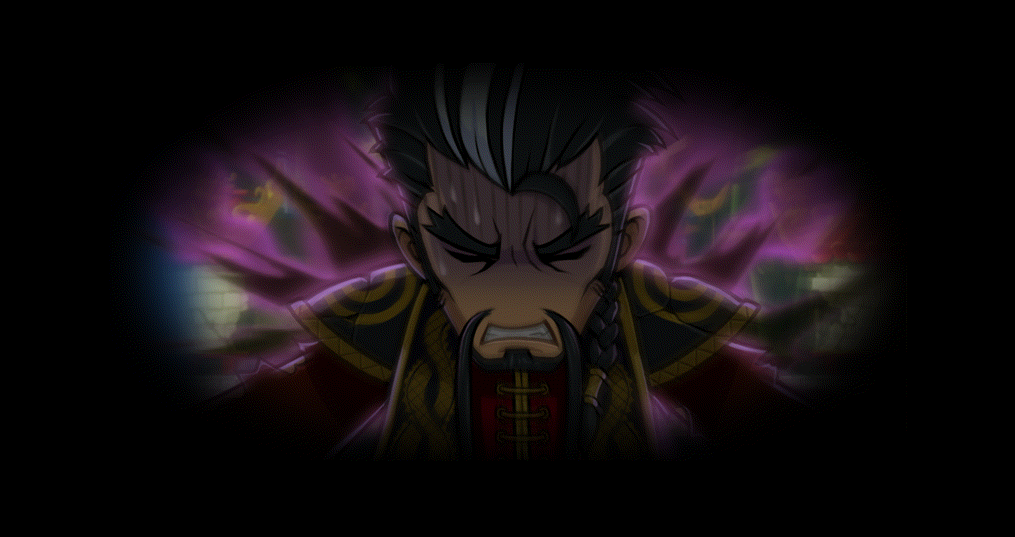 Commander Zhi Jun was severely injured from the attack and could not continue with the battle. Sensing that his son was in a grave situation, Zhi Jun ordered Suha to escape with
ZEN
. Knowing that
ZEN
was unwilling to leave without his father, Suha had to lie to
ZEN
saying that the Commander will join them later.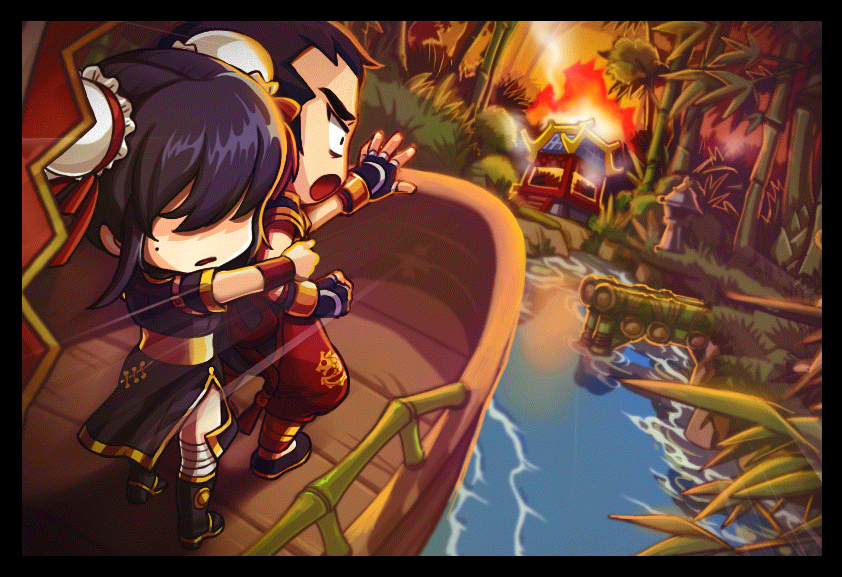 When they reached the boat, Suha confessed to
ZEN
that his father had died during the battle and tasked her to give a chest to
ZEN
. Suha said that within the chest,
ZEN
will be able to obtain the power needed for revenge and that it was up to him to keep it safe.
As the boat sailed away, they encountered a horrible storm in the sea and the boat almost sunk. Luckily, they ran into Kyrin and she rescued
ZEN
and Suha.
Surviving the fate of death on the sea,
ZEN
's journey to avenge his father's death begins….
Introduction
ZEN
belongs to the Explorer: Pirate class. In this revamped version, the
ZEN
uses a Gun as his main weapon, and a Martial Fist as his secondary weapon. His primary stat is Dexterity. Although he is an Explorer, his Cash Wardrobe cannot be shared with other Explorers or characters.
Character Progression
The character's journey starts at Level 1, and like all other Explorers, goes through a series of Job Advancements, the first one being at Level 10, second advancement at Level 30, third advancement at Level 60 and fourth advancement at Level 100.
Features and Differences from existing Zen
• In this patch,
ZEN
's HP growth formula was reorganized and adjusted
• All passive and buff skills have been replaced
• All attack skills have been replaced except for the following which have been revamped :
- Dragon Destroyer (old name: Octo Cannon)
- Dragon Volution (old name : Dartle)
- Panda Earthquake (new effect added)
- Dragon Immolation (old name: Regret of the Proud Dragon)
• Uses secondary weapon

Martial Fist

• Secondary weapons can be purchased from

NPC

Neville at Leafre

• Newer and flashier animations

• Faster movements

• Able to use Core Aura System. Read about it

here

.

• Adjustments have been made in gameplay for the hybridization of main and secondary weapon wielding.

• As overall skills are improved, there is a decrease in

ZEN

's Somersault's range. This change was necessary for balance.

Hyper Skills

• New active hyper skills have been added

• Secondary passive skills have been revamped

ZEN

Skill List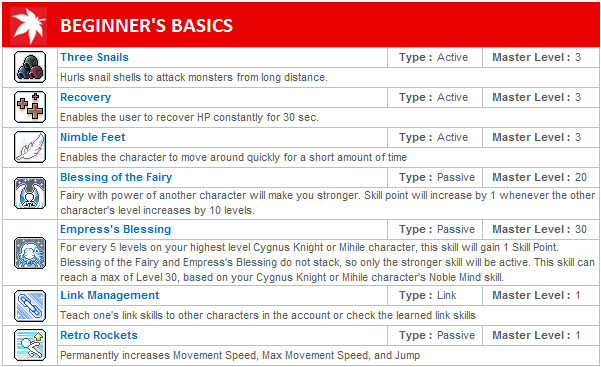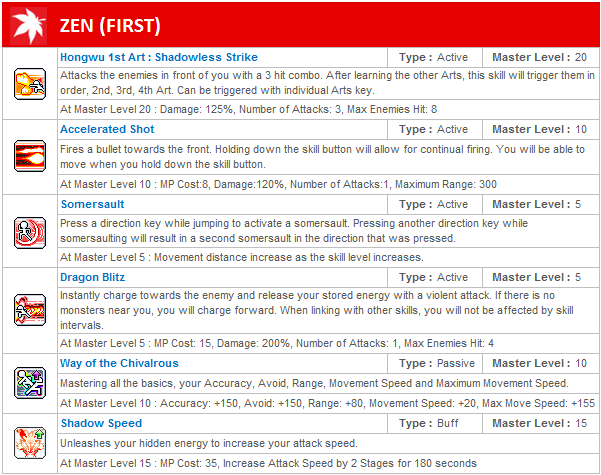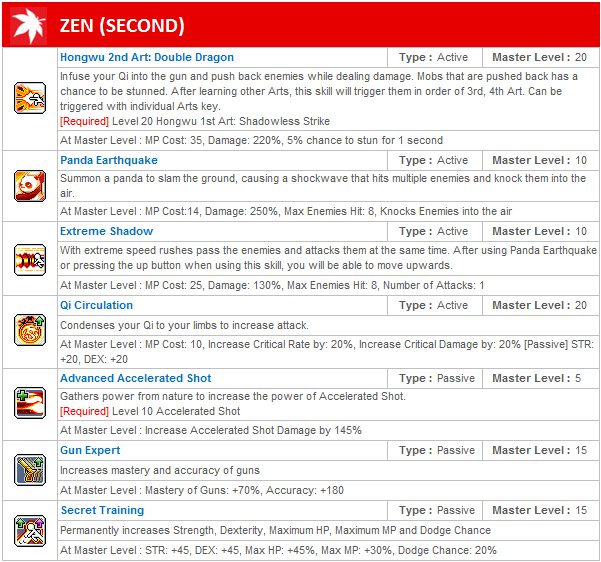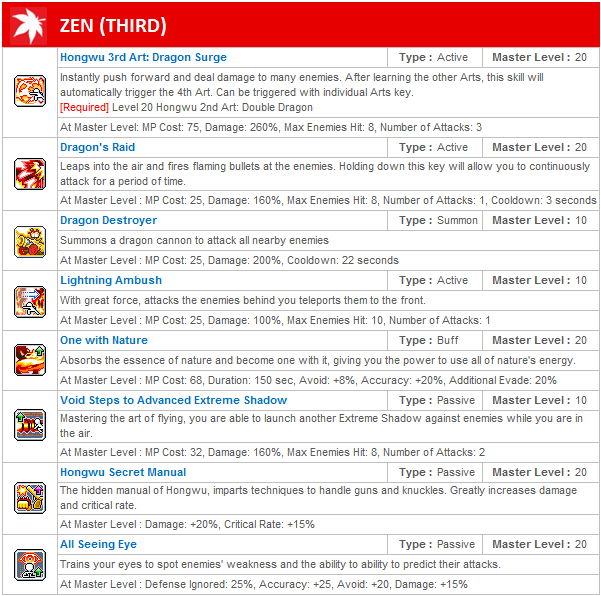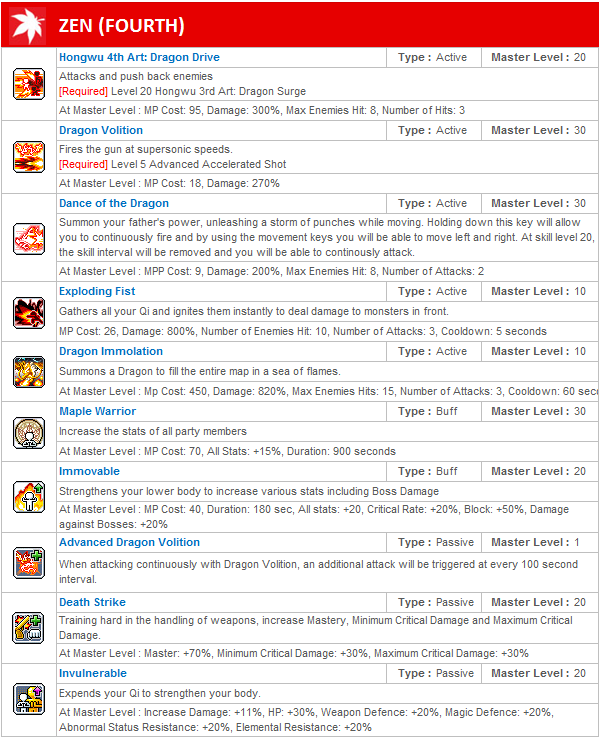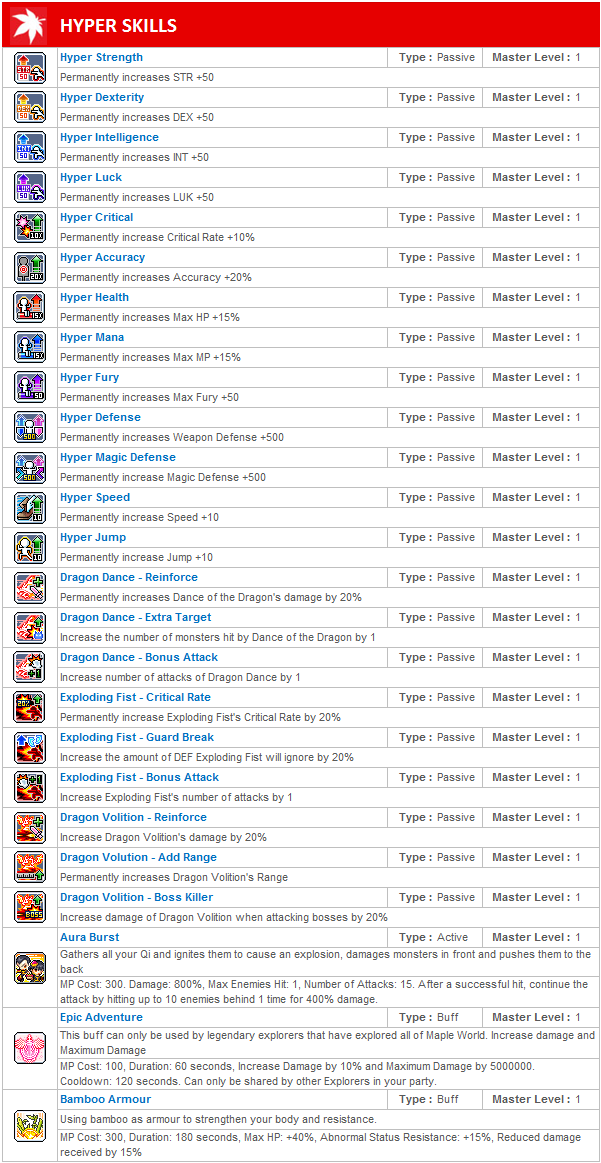 Note : Skill names may be subjected to further amendments and corrections. All skill names are correct at the time of preparing the patch notes.







---






Half Root Abyss (30/07/2014 ~ 0900hrs 20/09/2014)



• This is a quest for players above Level 100 who have completed the Root Abyss pre-quest.
• You will be able to access a new training ground after completing a series of quests as below :

Quest Progression :
[Half Root Abyss] Summons from Alicia
[Half Root Abyss] Abyss Road
[Half Root Abyss] The Little Chick Dreams of Flying
[Half Root Abyss] Chick that Sends Shivers Down your Spine
[Half Root Abyss] Ladies need to put on makeup
[Half Root Abyss] Defeated Auntie
[Half Root Abyss] Very Familiar Enemy
[Half Root Abyss] Strategic Retreat
[Half Root Abyss] Ultimate Weapon
[Half Root Abyss] Half
[Half Root Abyss] Final Objective?
[Half Root Abyss] Incomprehensible Reason
[Half Root Abyss] Everything is Resolved






The new portal can be found at the top center of the Root Abyss map.

Once the chain quests are completed, you may re-enter the Half Root Abyss map to access the new training grounds. The level of the mobs and

EXP

gain will depend according to your character's level.

The training grounds are split to Levels 100-120, Level 121-140, Level 141-160, and last but not least, Level 161 and above.


There will be three "rooms" for you to choose from :





Chaos Baby Banban's Room







Chaos Makeup Room







Chaos Pierre the Hun's Room









---






Maple High School (0900hrs 20/08/2014 ~ 2359hrs 30/09/2014)




Enter the Event Map through the Dimensional Mirror and initiate the daily quest named [Maple High School] The New Kid from Boss Kumi . If you are not teleported into the school compound, click on Boss Kumi again and select "Send me to the school…".






Once inside, talk to Boss Kumi to receive a Normal Red Leaf High Entry Key. Enter the portal to the right to begin a series of stages (13 in total). After clearing each stage, talk to the

NPC

in the respective rooms where you will be asked to add Friendship Points to your chosen "

NPC

character" as shown in the image below.







You will be able to progress to the next stage after adding Friendship Points. Using a combination of Friendship Points and Mesos, you will be able to purchase special Badges from the shop

NPC

Four Pillars of Heaven. Note that the items sold in the shop require Friendship Points with specific characters, so be sure to add your points to your preferred "friend"!

Note : As this is a daily quest, you will only receive one entry key from Boss Kumi.

You will be able to enter multiple times by purchasing more entry keys from the Cash Shop : Maple High School Entry Key (for date of availability, please stay tuned to Cash Shop Update news).










---






Giant Mushroom Crusade (0900hrs 20/08/2014 ~ 2359hrs 02/09/2014)



▪ This quest is opened to all players of levels 13 and above.
▪ The quest is available by invitation, with the first instance being at 1600hrs, followed by 1700hrs, 1800hrs, 1900hrs, 2000hrs and the last one being at 2100hrs.
▪ After accepting the invitation, you will be teleported to the Event Waiting Map.
Note : If you do not get any invitation, you can still initiate the quest by clicking the at the side of the screen, and activate the quest Giant Mushroom Crusade.

Another alternative to getting the quest is by clicking on the Event List and click to participate in the Giant Mushroom Crusade event.







▪ You and other players will be waiting at the entrance map. It will take approximately 1-5 minutes for the quest to begin.
▪ If you wish to leave the map before the event, click on

NPC

Star.
▪ The fight begins when the Giant Mushroom appears.
▪ You can only attack using the Normal Attack key. All other skills will not work in the event map.







▪ You will attack from the top lane. If you drop to the bottom, you will be able to get back up again. Jump skills will not work in this map. You have one chance to redeem yourselves and get back up to the top lane, which is by purchasing a Giant Mushroom Challenge Coupon for 10,000 mesos from

NPC

Star after you have fallen. This coupon can only be used once during the entire event.





Among the rewards that can be obtained from the box








---





Game Changes and Bug Fixes

▪ Root Abyss Set drop rate increased.
▪ Veracent Kerberos reset count bug fixed.
▪ Display and alignment of Running Machine Chair fixed.
▪ Damage overcap resulting in disconnection also fixed.


For more information, please visit our official website at www.MapleSEA.com


Happy Mapling!

– MapleSEA Administrator
---