[Update] If Celebrities Play Maple: Twitter Event

Dear Maplers,
Ever thought about how it'll be like when your favourite celebrities play MapleStory? Let's have a fun caption competition on Twitter! Simply follow us on our Twitter and tweet to us @MapleSEAEpi3, on what you think would best describes the outcome when Lady Gaga plays MapleStory.

Make your entries as creative and sarcastic as possible. Pack a full load of satire into them, make us laugh and stand a chance to win SGD $50 weekly!

A lucky draw will be held for all our followers every week starting from 12th December 2011 to 6th January 2012.

TIP: Increase your chances of winning by using hash-tags! Our preferred one for this contest will be #ifcelebsplaymaple


Here's an example of what we think it's going to be like if Nicki Minaj plays Maple:
@MapleSEAEpi3 Hear that boombadoomboom boombadoomboom in Superfight #ifcelebsplaymaple Nicki Minaj

Remember to include the name of the celebrity you have chosen, or at least part of it if there is not enough space to go around.

Hurry, start following us now!

---
Week 1 winner:
@kitdes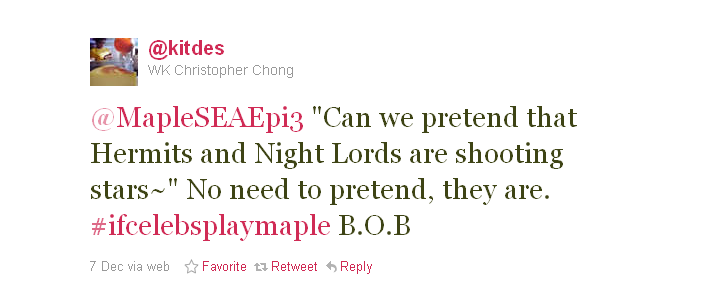 ---
Week 2 winner:
@weehao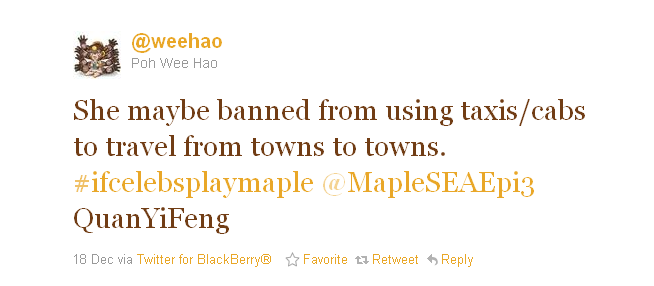 ---
Week 3 winner:
@ProDarkKueh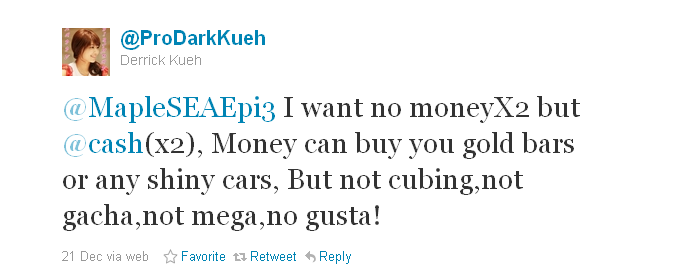 ---
Week 4 winner:
@Braiyeee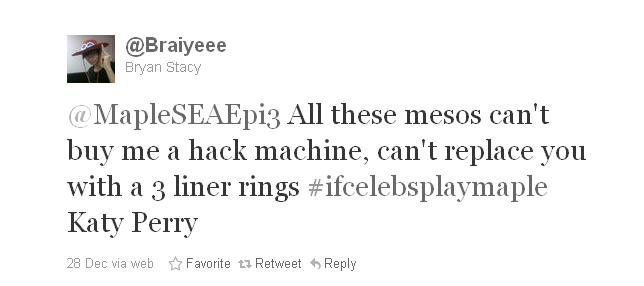 ---
Terms and Conditions:
• This contest is only open to followers of the official MapleSEAEpi3 Twitter profile.
• Participants who leave comments containing inappropriate, offensive or malicious content will automatically be disqualified and excluded from all future MapleSEATwitter events.
• Winners have to enable their direct messaging function on Twitter to qualify for the collection of their prizes.
• Decision of the winners is final and Asiasoft Online reserves the right to modify or the event and its terms without prior notice.


- MapleSEA Administrator