Golden Temple is now in MapleSEA! | 27.07



What is Golden Temple?
Golden Temple is a new map in MapleStory! The monsters inside this map offer more EXP and item drops than any other maps available! What's more, there is a powerful boss for you to conquer! It will drop rare items, especially the Ravana Helmet!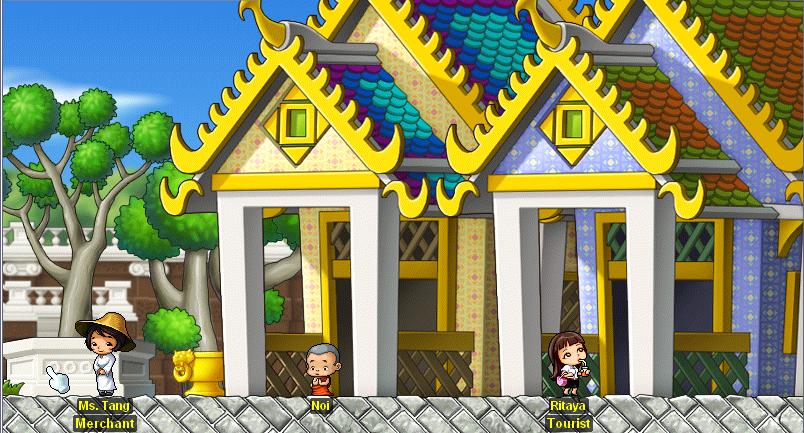 How can I get to Golden Temple?
You can now go to Golden Temple via Mirror of Dimension!




Golden Ticket is needed to go into the maps! Where can I get them?
A. Find Cassandra and complete the quest "Attracting Tourists to the Golden Temple" (Non-Repeatable)




B. Find PR Manager Mr. Yoo and complete the quest "Recycled Golden Ticket" (Repeatable once a day)




C. Purchase Golden Temple Invitation from Cash Shop

and double click it. It will change to Premium Golden Ticket.


I am ready to challenge the Ravana Boss!
5 Sunburst

and a party of minimum 2 players are required to enter the boss map.
To collect sunburst, you are required to eliminate the monsters in the Monkey Temples and Goblin Caves of the Golden Temple.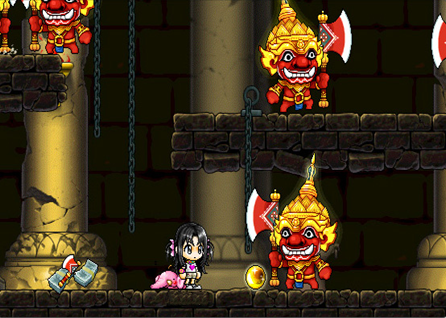 Difficulty of the Ravana Boss will be adjusted automatically according to the average level of the party members. According to the difficulty, various equipments, pieces of time, Ravana Helmet will be dropped.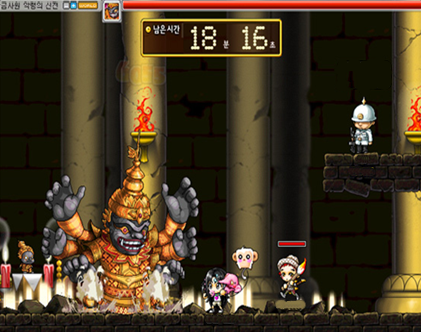 Ravana Helmet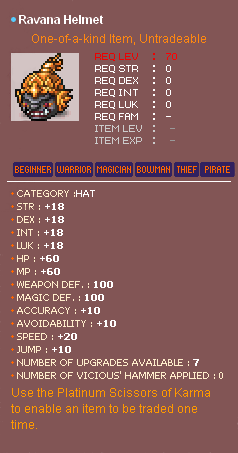 What's more?
You are able to get this PERMANENT exclusive mount! No riding skills required! Level 13 and you will be able to ride this mount!