Revamp of Gachapon Machine
Dear Maplers,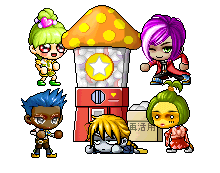 After the Server Check on
18th April 2012
, there will be a dramatic removal of unpopular equipments for
ALL Gachapon Machines
. Yes, that's right! the chances of obtaining rare equipments, scrolls and chairs have also been increased.
So do not miss your chance to obtain one today!
– MapleSEA Administrator