If you have not registered an Asiasoft Passport or an Express@ID account
1) Click on Sign Up button on the left side menu of the MapleSEA website.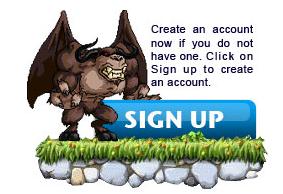 Choose the type of account to register.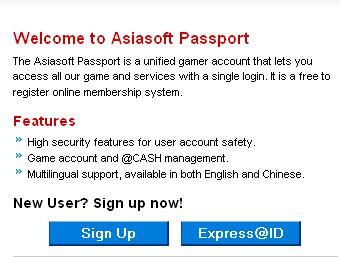 Alternatively,
2) Click the Login button at the top of the MapleSEA website.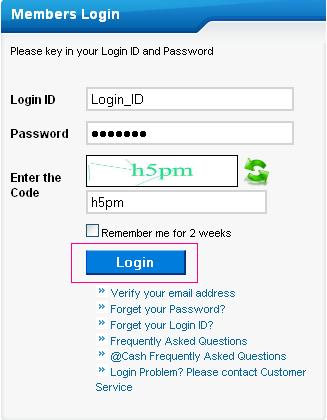 To register for an Asiasoft Passport
1. Visit https://passport.asiasoft.net and click on "Sign Up".
2.Choose the type of account to register.
3. Select your Citizenship. (If you are Singaporean Permanent Residence, please tick on the check box), Enter your preferred Login ID and Email Address. Remember to click on the Check button next to the fields to check for availability. Enter your Password and Confirm Password.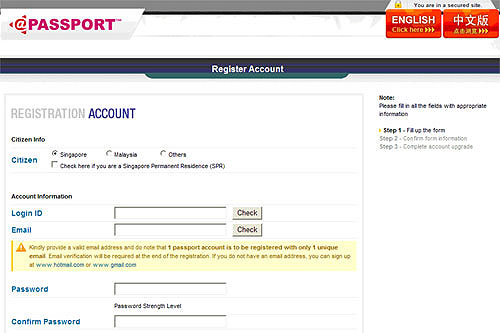 4. Enter your Full Name. (Please enter your real name as shown on your National Identity card), Enter your National ID (e.g. S1234567X). Enter your Date of Birth (Day, Month, Year). Select your Gender.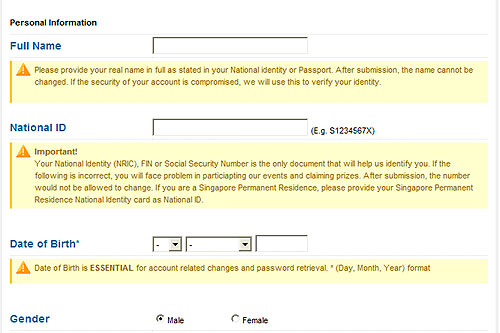 5. Enter the Code as shown in the image accordingly. If you are not sure about the code, you may click on "Refresh Image" to refresh for a new code. Lastly, please click on "Yes, I have read the Terms and Conditions and I accept them" to proceed with the registration.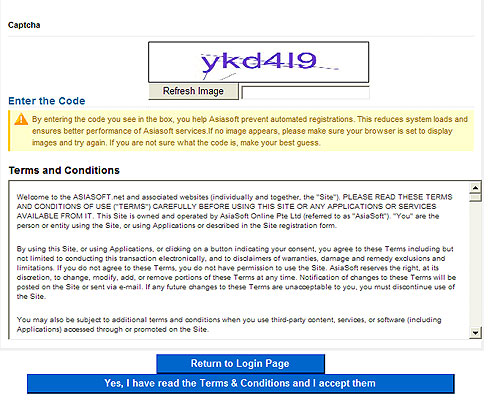 6. You will be shown a confirmation screen of your information. Click on "Confirm" to proceed. Your registration is success. An email with verification code will be sent to your registered email address.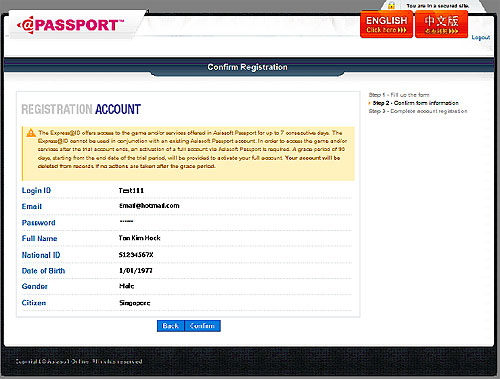 7. Visit https://passport.asiasoft.net and click on "Verify your email address".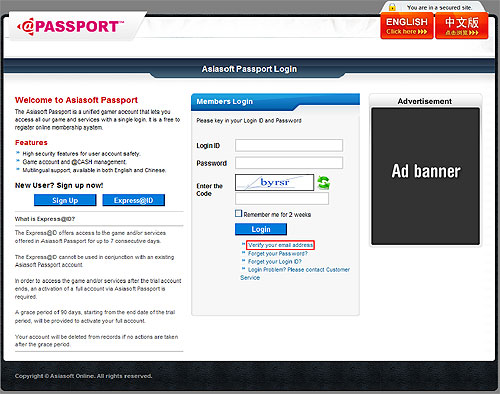 8. Enter your Login ID, Email Address, Verification Code and image code in the fields provided and then click on "Submit" to complete your email verification process.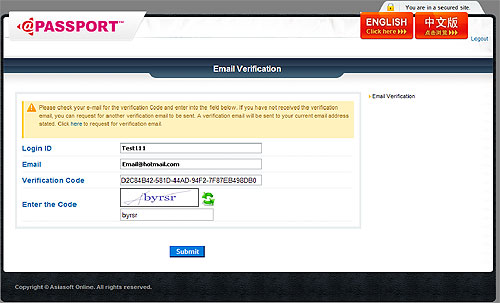 9. Now you have successfully verified your email. You can now login your Asiasoft Passport to view your updated account status. Your membership type should change to "Regular".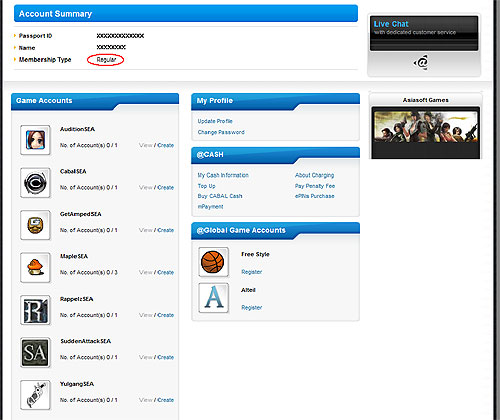 To create a Maplestory game account
1. Login into Asiasoft Passport using the registered Login ID and Password.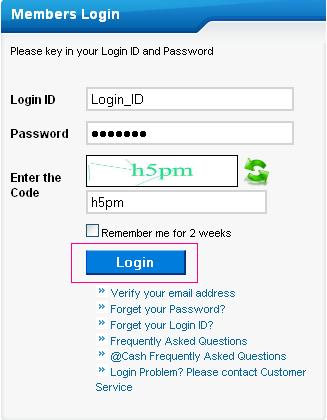 2. Click on Create to register a new MapleStory game account.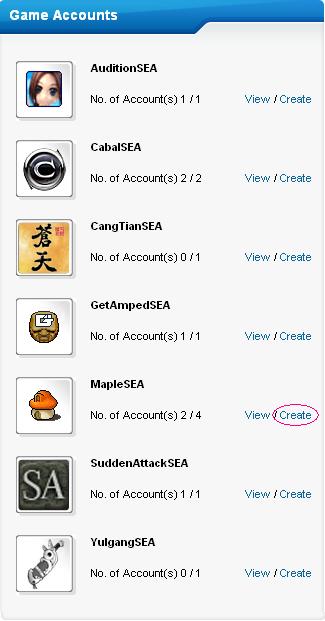 3. Read and understand the Terms and Conditions. Click Yes, I have read the Terms of Service and I accept them.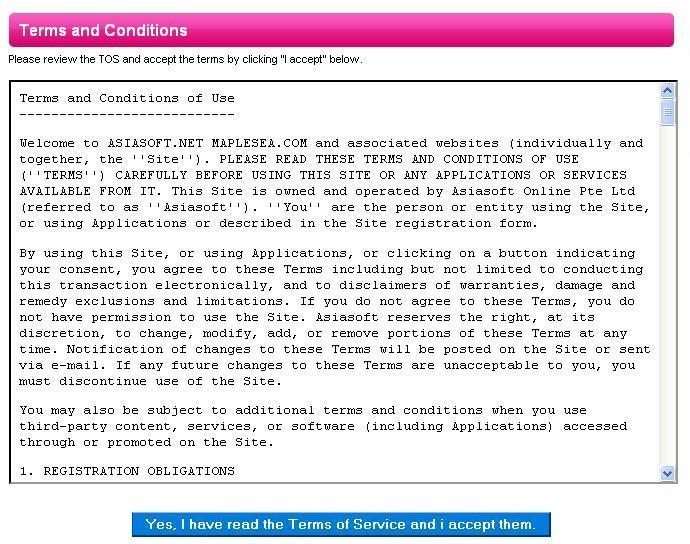 4. Fill in your Maple ID, Click on Check. Enter your Password using the soft keyboard. Confirm Password again using the soft keyboard again.
Note: Make sure you choose a Strong Password and remember your Password.
Click on your Gender. Lastly click Create.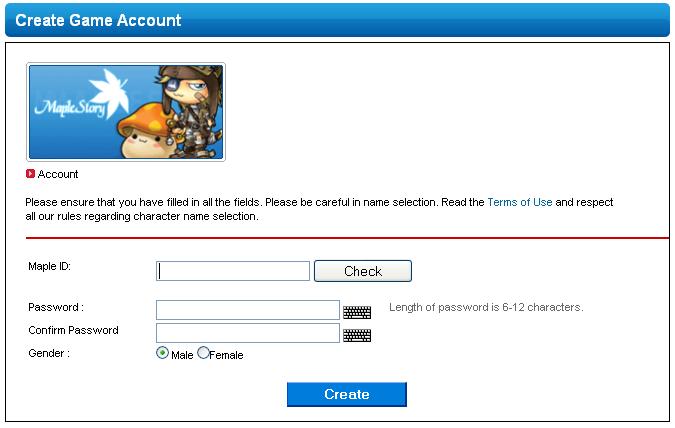 5. Congratulations, you have successfully created your MapleSEA game account.