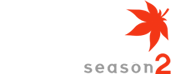 Download
You may download MapleStory game client here. There are additional downloads like DirectX and Graphic drivers which are required to play MapleStory.
---
Game Client Download
DVD Manual Patch
DOWNLOAD GAME CLIENT (FULL VERSION)
Instructions
Click on the link to have the download window open, then click on "save" to start downloading. Execute maplestory.exe from wherever it is stored, and you'll be able to play the game right away.
Current : Version 0.70
Full Version (0.XX):
Version 0.XX
Mirror 1: For Malaysian Users
Mirror Download:

(v0.XX)

Mirror Download:
+ SingTel GXCredits Mirror (v.XX)
Rar Version:
Part.1 Part.9 Part.17 Part.25 Part.33 Part.41
Part.2 Part.10 Part.18 Part.26 Part.34 Part.42
Part.3 Part.11 Part.19 Part.27 Part.35 Part.43
Part.4 Part.12 Part.20 Part.28 Part.36 Part.44
Part.5 Part.13 Part.21 Part.29 Part.37
Part.6 Part.14 Part.22 Part.30 Part.38
Part.7 Part.15 Part.23 Part.31 Part.39
Part.8 Part.16 Part.24 Part.32 Part.40
Bittorrent Version:
Download Ver. 0.XX
DOWNLOAD MANUAL PATCH
Instructions
Double-click on the patcher -> Select the folder where the game is installed
For most users, this folder is c:\program files\wizet\maplestory *If you receive an error (canvas.dll is corrupt), please download the new client *If you receive an error (maplestory.exe not found), please select the correct folder
Manual Patch:
Ver. 0.69 to Ver. 0.70
Ver. 0.68 to Ver. 0.70
Ver. 0.67 to Ver. 0.70
Ver. 0.66 to Ver. 0.70
Ver. 0.65 to Ver. 0.70
Ver. 0.64 to Ver. 0.70

Manual Patch (Mirror 1) (MediaFire)
Ver. 0.69 to Ver. 0.70
Ver. 0.68 to Ver. 0.70
Ver. 0.67 to Ver. 0.70

Download FlashGet
"If you experience any disruptions to your download, please consider using FlashGet. This program will enable you to resume your downloads from where they last ended."
Please note that it's a 3rd-party program and as such, Asiasoft Online will not be responsible for any issues arising from its use.
SYSTEM REQUIREMENTS
HAVE YOU CHECKED YOUR COMPUTER SETTINGS LATELY?
If the system doesn't meet the requirements of the game, the game will either not run at all or give off a less-than desirable performance. To ensure a smooth gaming experience, we recommend that you meet the recommended settings.
Minimum Requirement
Recommended Setting
CPU
P3-1Ghz
P4-1.8GHz
RAM
128MB
256MB
HDD
2GB
3GB
OS
Window 98
Window 2K/XP
VGA
3D acceleration card
3D acceleration card
SOUND
N/A
16bit Sound Card
NETWORK
56kps Modem
Broadband
DOWNLOAD DIRECTX