Winner for Bizarre Love Triangle! - Week 3
Dear Maplers!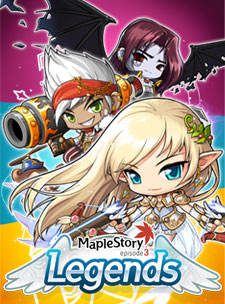 We hope that you've enjoyed the Fan Fiction: Bizarre Love Triangle contest!
We've had plenty of great submissions and we had such a hard time choosing a winner..
Congratulations to Forum ID: -imRUBY! As the Legendary Author for Week 3, you've won
• 1 x Permanent Smooches ( Cash Item ) Worth Value: 5,000 Maple Cash
• 1 x Carved Golden Seal ( Cash Items ) Worth Value: 14,000 Maple Cash
Our friendly Maple Administrator will be contacting you soon in regards to your prize collection!
Simply continue the story with your take on what will happen next on 10th May 2012, Bizarre Love Triangle! – Week 4! We will choose our favourite each week! It's really that simple!
Simply post up your continuation in our forum from 10th May 2012, 1300hrs to 16th May 2012, 1200hrs (+8 GMT) and we'll announce the winners the next day!
Forum Link: Click here
*Terms and Conditions:
• This contest is only open to MapleSEA players.
• Participants will need to submit a minimum of 100 words in order to qualify.
• Participants who leave comments containing inappropriate, offensive or malicious content will automatically be disqualified and excluded from all future MapleSEA contests and events.
• Decision of the winners is final and Asiasoft Online reserves the right to modify or the event and its terms without prior notice.

-MapleSEA Administrator