Events
03 Sep 2013
White Bear Fishing Assistant
Dear Maplers,



Getting bored with the old Penguin and Kitty Fishing Assistant? Madrick the Fishing Manager has decided to employ a new Fishing Assistant for our Maplers to choose from. Take this chance to try out the new White Bear Fishing Assistant where both white and brown bears will help you to do the fishing and give you an all new fishing experience.
Previously, you may have to worry about disconnection issue and thus have to re-setup the fishing assistant or worrying about having sufficient baits in your inventory to keep the fishing assistant running. But with this new White Bear Fishing Assistant, you do not have to worry about these issues anymore!
With this White Bear Fishing Assistant,
• You can continue to fish even though you are offline, which means you can continue to gain rewards or
EXP
or meso even when you are sleeping or going out to settle some errand.
• No baits are required, which means you can have more space in your inventory.
• Once it is set-up, you will automatically be fishing in the
VIP
Fishing system, which means you will get rewards from the
VIP
fishing system with no extra baits required.
• You can hire 1 fishing assistant with 1 character, which means it is not limit to 1 per Maple ID, you can train multiple characters using this fishing assistant at the same time.
How to set-up the White Bear Fishing Assistant
Purchase the White Bear Fishing Assistant (6hrs/12hrs/24hrs) from the cash shop.

Double click on the cash item to setup the fishing assistant. Once the White Bear Fishing Assistant is up, you can't close it or visit the Fishing Manager to retrieve any items until the fishing assistant expire.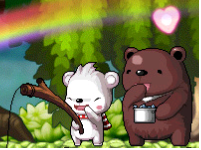 Double clicking on the fishing assistant again and it will show the starting and ending date/time. For example, in the screenshot below, the fishing assistant started fishing on 3rd September 1433 hrs and will end on 3rd September 2033 hrs.

When the fishing assistant expire, you can visit Madrick the Fishing Manager to collect your rewards from the fishing. One thing to note is that you can't activate another fishing assistant even it has expired unless you had retrieve all the items from the Fishing Manager.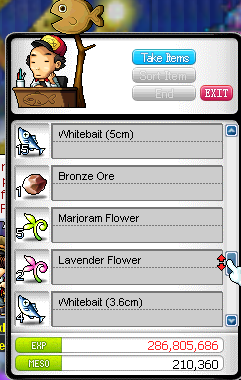 – MapleSEA Administrator