The Legendary Recruiter Campaign!

Dear Maplers,


If you are a huge fan of MapleSEA and have been constantly recruiting your friends to play MapleSEA, you'll HAVE to take part in our latest campaign!

We are looking for the Legendary Recruiter!

Recruit as many players to play MapleSEA and you might just walk away with S$5,000!

Simply get your friends to sign up for a NEW Maple game account and key in your IGN (Recruiter In Game Nickname).

All eligible New Recruits will be eligible for a lucky draw to win the NEW iPad!

Players who have successfully recruited 20 friends will be rewarded with 2,000 Maple Points and 1 X My Friends Chair!




Campaign Period : 17th April to 22nd July 2012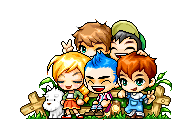 It's that simple!! Play MapleSEA together and win!!
Terms and Conditions
Players will need to successfully recruit 20 friends in order to participate in the "Legendary Recruiter" campaign.
A successful recruitment: Signing up for a brand new MapleSEA account and reaching a minimum of level 20. Recruiter and New Recruits need to be locate at the same Gateway and World.
Decision of the winners is final and Asiasoft Online reserves the right to modify or the event and its terms without prior notice.
Announcement of winners for Legendary Recruiter (S$5,000) and New Recruit (NEW iPad) will be announce before 9th August 2012.
Crediting of Maple Points and My Friend Chair to eligible recruiters will be announce before 9th August 2012.
---
How do I recruit my friends?
When your friend is creating a new MapleSEA game account, simply get him/her to do the following that is shown below: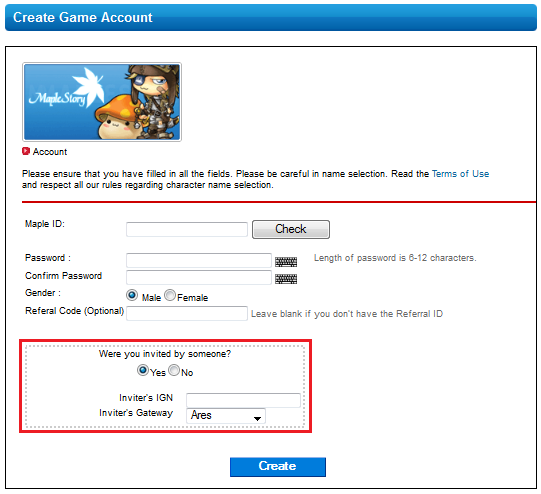 Select Yes to indicate that you have been invited by a friend to play MapleSEA.
Key in Recruiter's IGN under "Inviter's IGN".
Select the gateway that the Recruiter is located at.


– MapleSEA Administrator