Snap with friends and win an Icy Knight Pet Package worth over $400!
Dear Maplers,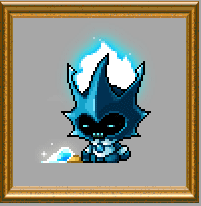 Would you and your buddies like to win the exclusive Icy Knight Pet Package?
Here's how!
Head down to our
MapleSEA's Spectacular Se7en Anniversary at Funan IT Mall
on
2nd or 3rd June 2012.
1. Gather 7 friends to snap a picture of you guys holding up our complete set of mobile wallpapers at the event ground.
2. Submit it on our Facebook wall.
And one lucky group of winners will be walking away with the exclusive Icy Knight Pet Package!

Download the
Mobile Wallpapers
at
Here
Terms and Conditions:
-This contest is only open to Facebook fans of MapleSEA.
-All submissions for this contest must be made on the MapleSEA Facebook page.
-The group should appoint
ONE
representative to submit on their behalf.
-All communication will be done via their representative and it's the duty of the appointed representative to ensure correct information is provided.
-Each participant is only allowed to submit
ONE
entry.
-The winning group will receive a total of
SEVEN
Icy Knight Pet Package codes,
ONE
will be sent to each member in the photo.
-Participants who leave comments containing inappropriate, offensive or malicious content will automatically be disqualified and excluded from all future MapleSEA contests and events.
-Asiasoft Online shall not be liable to perform any of its obligations under the competition or in respect of the prizes where it is unable to do so as a result of circumstances beyond its control and shall not be liable to compensate you in such circumstances.
-Asiasoft Online reserves the right to modify the event and its terms without prior notice.
-Maple Administrator