[Update] Screenshot Memory Lane
Hey Maplers!
MapleSEA is turning a Spectacular Se7eN this June! Come join us in our month-long birthday celebration by participating in a series of events and you might just walk away with exciting rewards!
First up, we have a screen shot submission contest!
How long have you been playing MapleSEA? Long enough to contribute some really old screen shots of unrevised maps and user interface?
Post your favourite memory of MapleSEA from the past 6 years to our MapleSEA Facebook page and tag your friends who are in the screen shot with you. 4 lucky winners will stand a chance to win 3 x Miracle Cubes weekly!
Event starts from 9th May till 8th June 2012.
Wait no more! Check out our MapleSEA Facebook now and start sharing your ancient screen shots with us!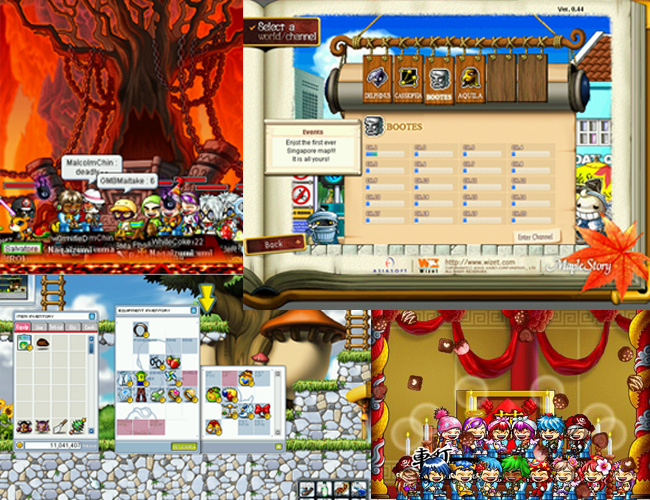 TIP: Leave us your IGN and world, and caption your screen shot! Don't be shy to share us a little more about your memory. =)
Terms and Conditions:
• This contest is only open to players of MapleStorySEA and fans of the official MapleSEA Facebook page.
• Participants who leave comments containing inappropriate, offensive or malicious content will automatically be disqualified and excluded from all future MapleSEA Facebook events.
• Decision of the winners is final and Asiasoft Online reserves the right to modify or the event and its terms without prior notice.
Winners
Congratulation to the following players for winning the Screenshot Memory Lane event!
Here are the winning Facebook account ID:
▪ Ken Kf
▪ Quek Sze Yang
▪ Tom ThestupidCat Says
▪ Ben Yu-Wei
▪ Vulcanus Xion
▪ Yuh Jing Ee
▪ Zheng Dong Cheng
▪ Lee Kong Joe
▪ Lilnet Cloud
▪ Jiyogina YuiNyan TetopanAishiteru
▪ Gavin Tan
▪ Michelle Chan
- MapleSEA Administrator