GM Event: Looking Alike, Same as Me!
Happy Good Friday Maplers!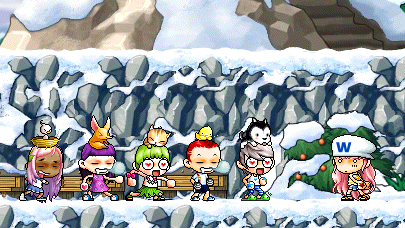 Join the GMs for a special day filled with fun and laughter! During this occasion, the GMs will be playing a game of "Looking Alike" with all Maplers to celebrate this happy holiday!
Event Date
| | | | | | |
| --- | --- | --- | --- | --- | --- |
| Date | Aquila | Bootes | Cassiopeia | Delphinus/Eridanus/Izar | Fornax/Gemini/Hercules |
| 06/04/2012 | 1400hrs | 1500hrs | 1600hrs | 1900hrs | 2000hrs |

Event Detail
• This Event will be held in game.
• Event will be held at maps in Victoria Island. The channel which the event will be held will be announced in game before the start of event.
• GM will slide a hint to Maplers at the channel so they can locate the GM's exact location.
• Upon locating GM's exact location, player must be wearing the same headgear as the GM before they will be teleported to another map which they will not be able to enter the cash shop.
• In the event map, GM with the similar headgear will ask "Can you match me?" and Player must answer "Yes i can!" before proceeding to do one of the three random expression and player will have to match GM's headgear and expression to win the event.

Event Required Items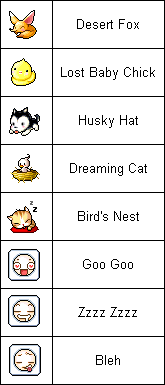 Event Rules & Regulation
• Players may choose to use any character for this event.
• Event will be held in Random Channel and Map which announce by GM when the event start.
• Only the First 10 Players for each world with the correct headgear and facial expression will be rewarded.
• Event will end once 10 winners have been chosen for each world.
• Players who are unable to match any of the headgears or expression shown by the GM will be considered as disqualified.
• Players who uses Offensive, Sexual, Abusive representations ETC will be dealt with according to our User Abuse Policy.
• Players caught using hacks during the event will be permanently banned.
• The prize redemption code will be sent to the player's registered email inside their Asiasoft Passport within 5-7 days.
• The GM's decision will be final and binding.

Event Prize
• Each winner will walk away with 3 × 20% up EXP Coupon (1 Day)

Have a good weekends!


-MapleSEA Administrator