[Update] Back for Legend FINAL ROUND!
Dear Maplers!
Are you aware that MapleSEA is looking for the Legendary Recruiter?
Come on to Facebook and help us spread the news during this campaign and stand a chance to win yourself the following prizes!
• 1 x Carved Silver Seal



• 1 x Super Megaphone



Simple "Like" us on Facebook and watch out for image of digital fliers that we will upload into the "Follow the Legend" photo album and share them with your friends.
Each images that aquires 350 shares will have 35 lucky winners who shared it walking away with a prize.
Remember to set your sharing status to public when you share the image so we can select you if you are a winner!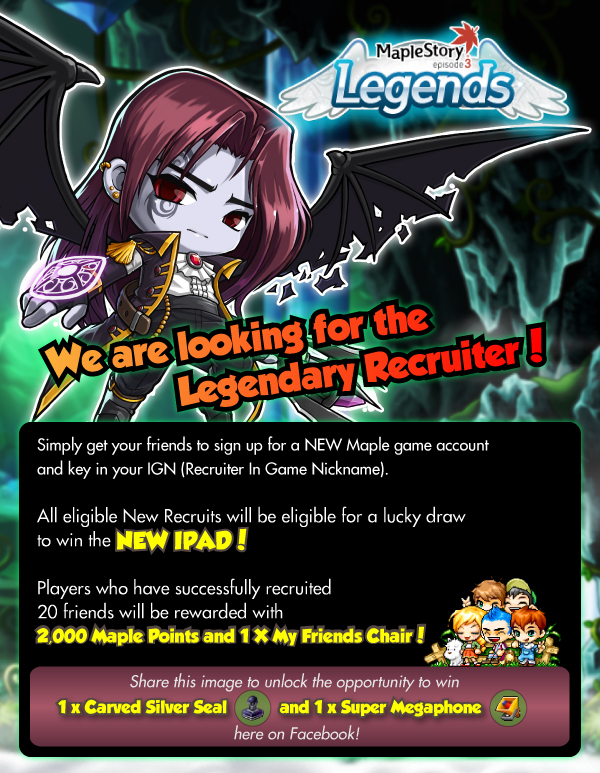 Terms and Conditions:
• This contest is only open to players of MapleStorySEA and fans of the official MapleSEA Facebook page.
• Participants who leave comments containing inappropriate, offensive or malicious content will automatically be disqualified and excluded from all future MapleSEA Facebook events.
• Decision of the winners is final and Asiasoft Online reserves the right to modify or the event and its terms without prior notice.
-MapleSEA Administrator