Skin Coupons
Suntanning and whitening your complexion can take so long and so much of your energy.

Oh, is that true? Not when you have the Skin Coupon.
With a Skin Coupon and a visit to the Beauty Parlour, you will have the skin tone of your choice in no time. Guaranteed free of skin cancer or allergies!
How to Use
Firstly, purchase from Cash Shop a Skin Coupon belonging to the town you want to change your skin color in. Note that Singapore and Malaysia shares the SEA beauty coupons.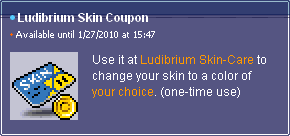 When at the NPC, you can start choosing the skin color you want by clicking on NEXT or BACK: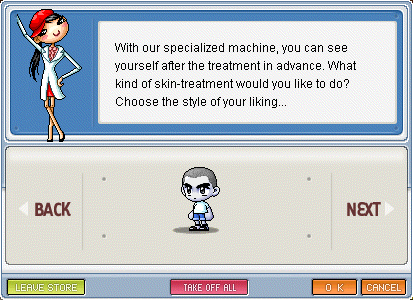 Click on "OK" when you've decided and your skin will instantly change its color into the one you want.